Welcome at Theo Thijssen!
At Theo Thijssenschool children first and foremost feel safe and appreciated. Team, children and parents work together on skills that we need now and in the future. This view on education was expressed by a visionary teacher: Theo Thijssen.
"My dear, sweet, troublesome lot, I really only know one thing: the year or so that I have you and you have me, we should just be a happy class. The rest is nonsense, though I'd never tell you that."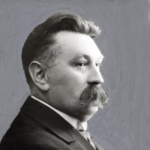 Theo Thijssen (1879 – 1943)
From: 'De gelukkige klas' (The Happy Class)
In 1947 Westerstraatschool was named after Theo Thijssen, who was born around the corner from the school (Eerste Leliedwarsstraat 16, now the Theo Thijssenmuseum).
International families and Theo Thijssenschool
If you plan to stay in the Netherlands for more than 1-2 years, choosing a local Dutch public school like Theo Thijssenschool is a great option. Most of our 450 pupils (age 4-12) live within walking distance from the school, making it easy to arrange playdates, or to simply meet each other in the local playground (Noorderspeeltuin).
Around 15% of children starting at our school are 'internationals': their families recently arrived in the country and often don't speak Dutch yet. Kleuters (age 4-6) learn the language through immersion in groep 1 and groep 2. Older children (age 6-12) go to an external newcomers class first and then join their peers in a regular class at Theo Thijssenschool (meaning: they usually don't 'lose' a year). We have a dedicated NT2 (Dutch as a Second Language) teacher to assist children who are learning Dutch.
Parents are encouraged to keep speaking their native language to their children. It positively impacts the socio-emotional development of children. A well-developed mother tongue also helps with learning another language, such as Dutch.
The 'International Parents at Theo Thijssen' Whatsapp group helps new parents find their feet. In non-pandemic times we organize coffee mornings and other meet-ups.
Academic results
We do not focus on test results, we mostly use tests to monitor a group's or individual child's progress so we can adjust to their needs. That said, Theo Thijssenschool pupils consistently 'perform' above the national average in the final test in groep 8. The majority of our pupils (83%) are advised to apply for a havo or vwo secondary school.
Fees and costs
Theo Thijssenschool, like most Dutch schools, is funded and monitored by the government. There is no tuition fee, only a voluntary parental contribution (€ 50 per year) and the cost of annual school trips and camps. The school uses the parental contribution (ouderbijdrage) budget to fund the annual Christmas party, the bi-annual Kunstweken (Art Weeks), and many other activities.
Admissions
We welcome all children who are looking for a challenging, Dutch language education in a warm environment. Please e-mail or call us for an individual tour in English or Dutch. Our directeur, Francesca Hand, is there to help make sure you have as much information as possible to make the best decisions you can for your family.
NB Having space for everyone who would like to join us has sometimes proven difficult. Make sure to hand in the lottery application form in time (around your child's 3rd birthday), or – if you have an older child – to apply for a place directly.